GAME FACE
Ugly DuckGallery, LONDON
a site-specific installation brings to life the anxieties of an immersive digital miniverse as 3D projection-mapped feminist computer graphics, set opposite the warehouse fire escape...
a series of custom 16-bit

GIF

s
play in the faces of 117 foam 6" cubes, assembling a telling 8-bit structure.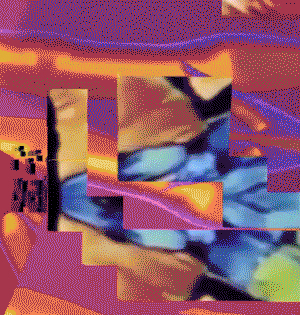 As they stack and disintegrate à la Tetris blocks,
the visuals explore the themes of role play,

social conditioning

, gender in childhood, and male consumption of female commodification.
I hope this installation will illuminate heteronormative gender as a construct, namely the limited, one-dimensional roles we in media relegate females.